To celebrate Zyc's sixth birthday, we went to a Chinese Restaurant in Essingen. It offers a variety of Asian cuisine which we haven't had lately. At first we went around 3pm and they said they were going to have a break and the buffet (yes, buffet!) will open at 5:30pm. We opt to wait for 5:30 coz that's really the main reason why we went there, the buffet.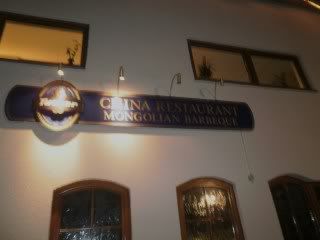 Good thing we arrived at around 5:45 coz the place slowly went full at around 6pm.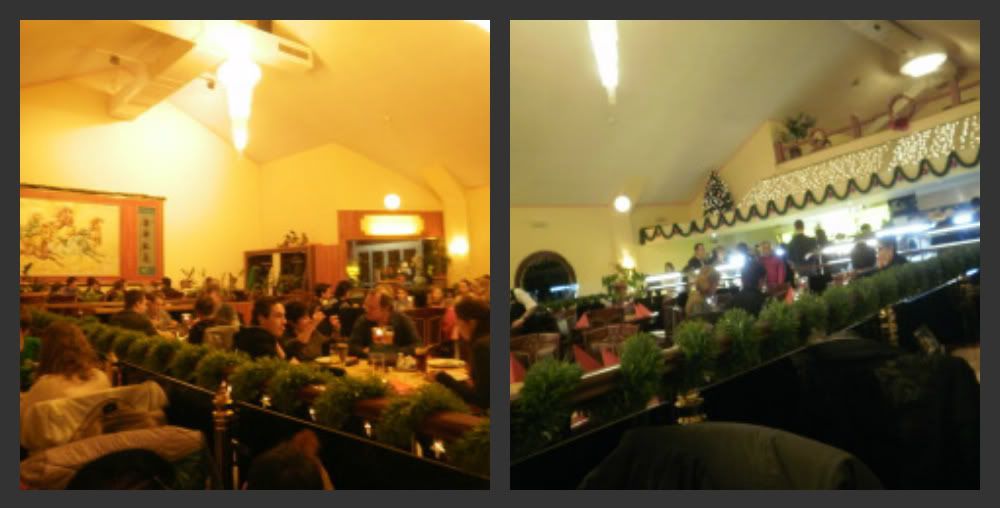 I wasn't able to take a picture of their buffet spread coz I don't think they won't allow me to. Instead I just took picture of what I and hubby ate.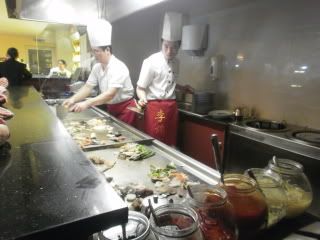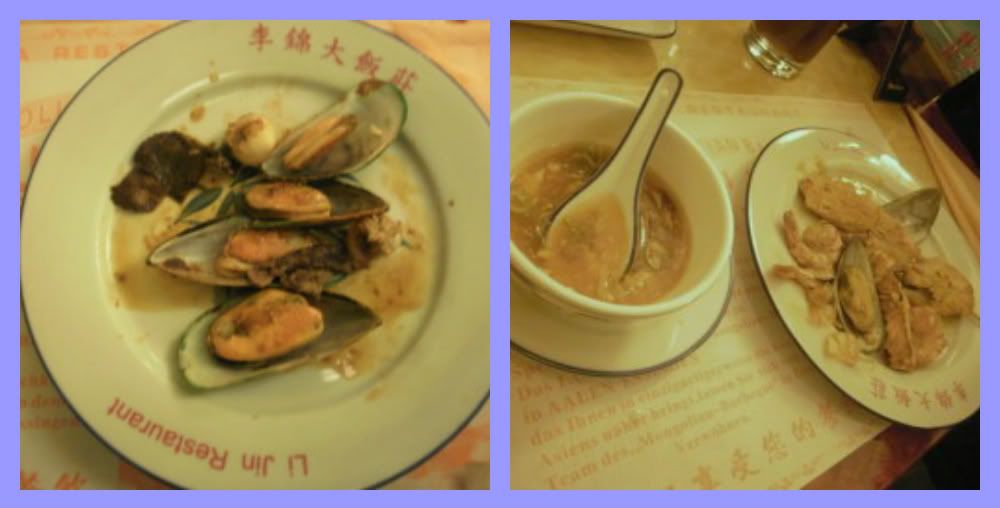 I had the mussels since I missed them so much. Hubby is really not into it so I can't cook them at home. Got also a squid and a kangaroo meat just to have a taste. Honestly, I can't remember anymore how they tasted. There was really nothing special about it.  🙂
And my dessert… You know how expensive tropical fruits here so I took the chance of taking a bit of 3 of them. I was really full already but I wanted to eat more. (Glutton!)
But wait! There's more! It won't be a complete Asian meal for me without having my favorite Japanese food, California Maki. I was really hesitating to get them because I was really, really full that time but still, I got two. Haha!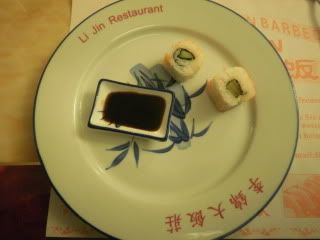 I don't usually go to buffets because I usually eat little but that night I felt like I got my money's worth.